Course Description:
The "AutoCAD 2D & 3D for Beginners" course is an ideal starting point for individuals new to Computer-Aided Design (CAD) and AutoCAD software. This course offers a comprehensive introduction to the AutoCAD interface and fundamental tools, ensuring that beginners grasp the essentials of 2D drafting, including creating and editing drawings with precision. The "AutoCAD 2D & 3D for Beginners" course is a comprehensive and accessible entry point for individuals venturing into the realm of Computer-Aided Design (CAD) with a focus on AutoCAD software. This course takes learners through a structured journey, starting with a solid understanding of the AutoCAD interface and basic tools. As participants progress, they are introduced to the art of 2D drafting, where they learn how to create, edit, and manipulate 2D drawings, honing their skills in precision drafting techniques.
A distinctive feature of this course is its emphasis on 3D modeling, opening the door to the exciting world of three-dimensional design. Students are guided through the process of creating 3D objects and visualizations, expanding their creative horizons. Hands-on practical exercises provide opportunities to apply the acquired knowledge, ensuring that learners gain practical skills that can be immediately put into practice.
Upon completion of this course, beginners will emerge with a solid foundation in both 2D and 3D design using AutoCAD, equipping them with the tools and confidence to embark on more advanced CAD projects. Whether it's for professional development or personal interest, this course is the perfect starting point for those eager to explore the dynamic and creative possibilities of CAD with AutoCAD.
Who is the AutoCAD 2D & 3D for Beginners course for?
Starting from mechanical engineering to electrical engineering, civil engineering, Architects, Interior Designers and Fine Artists, this course is designed for any professional.
What are you going to learn from the course?
The course is designed for complete beginners. Those who do not have an engineering background can easily make 2d and 3d plans by doing this course.
Special features of the course:
16 exclusive lectures in less than 4 hours
Opportunity to take the exam after completing the course
Opportunity to discuss any issues in the forum
Certificate from HRDI and Skill.Jobs
Course Affiliation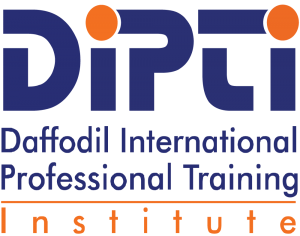 This course is arranged in affiliation with Daffodil International Professional Institute (DIPTI). DIPTI under Daffodil Family is a renowned training institute in Bangladesh. DIPTI offers IT & Animation courses.
Course Features
Lectures

16

Quizzes

1

Duration

4 Hours

Skill level

Beginner

Language

Bengali

Students

10

Assessments

Self